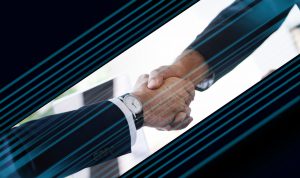 Materials Science Internship: High performing Composites for EV markets
Who are we?
Are you eager to join us in the journey of revolutionizing the Electric Vehicles (EVs) markets with our novel advanced Ceramic Matrix Composite (ACMC) material? At Arceon, we are developing cutting edge composite materials which exhibit unique properties such as thermal stability from cryogenic to ultra-high temperatures, extremely low thermal expansion, lightweight, corrosion resistance, high specific strength, and no detectable particle release.
Arceon's ACMC material has recently been selected for the Euro-material ageing project of ESA and CNES. The material will be tested in the harsh space environment outside the International Space Station. Arceon is working with partners such as TNO, Senior Aerospace Bosman, NLR, DLR, TU Delft, Pangea Aerospace, Eurekite, ESA, T-Minus, Agnikul, and Astrogate Labs to implement the ACMC material in different market segments.
What will you focus on?
The internship assignment will focus on researching about the applications of ACMC materials in EV market segment. EV market is booming and Arceon wants to join the race in contributing to this market with our material. This will improve the efficiency of the vehicles and help reducing the carbon footprint even further. You will be performing research to study material lifecycle, structural, thermal, and electrical properties by altering the chemistry based on the requirements of the markets. The duration of this internship assignment will be 6 months and starting date will be March 1, 2021.
Your tasks and responsibilities
You will support our materials and manufacturing experts and work under their supervision and perform the following tasks:
Market and literature study to create list of requirements for the properties of the ACMC material which are in agreement with those of EV markets.
Set up a project plan and work package for your internship together with your supervisors.
Suggesting changes in material properties and composition of the ACMC material to enhance design specific properties.
Propose and design characteristic demonstrator parts
Conduct design of experiments and material testing at our lab in Delft.
Develop a database of potential components of an EV which can be replaced with ACMC material components.
Support design engineers with the analysis and testing of components developed with ACMC material.
You are
A Master's student in Materials/Aerospace/Chemical Engineering.
A self-starter and willing to work in a dynamic start-up environment.
Interested in composite materials and the chemistry of this material.
Having basic knowledge of Classical laminate theory.
Having knowledge of material characterization techniques.
Passionate about electric vehicles and research in this field.
What we offer
Arceon offers a dynamic entrepreneurial-driven work environment and flexible working hours. The active work culture and supervision provides all the necessary support to further expand your career in the aerospace and manufacturing industry.
At the end of the internship, the student will have sound knowledge of the novel ACMC material as well as the booming EV markets. The candidate will have developed specific skills and hands on experience working with composite materials.
Interested? Please contact us @ hr@arceon.nl
NOTE: The nature of the work is confidential and should not be published without Arceon's permission.
Molengraaffsingel 12, 2629 JD, Delft, The Netherlands
KVK: 73154296