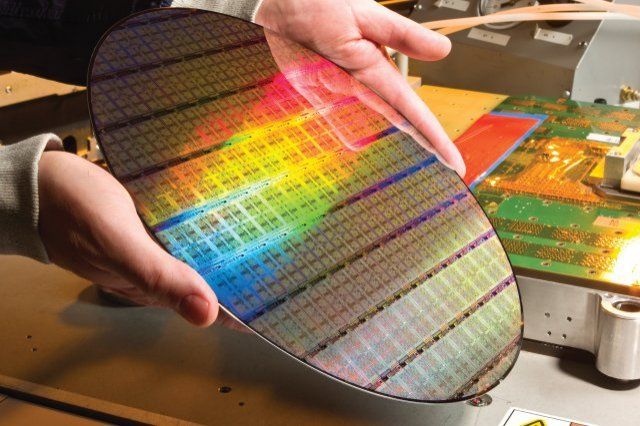 The importance of ArCarb-HPS: the ultimate ceramic composite for High Precision Structures
Over the years, the need for new solutions to complex challenges of high precision applications has become more and more prominent across a variety of industries due to the rapid pace of new technologies emerging in numerous fields.  
In order to serve these technological advances, semi-conductors need to become smaller and more efficient. As a result, the requirements for materials to support the innovation in semi-conductor production are highly demanding.  Similarly, medical technology is one of the rapidly evolving fields where particularly complex and detailed procedures are used and thus unquestionable precision is required in medical procedures. Increasingly sophisticated and precise processes are being employed in the area of analytics and diagnostics as well, which demand total accuracy and consistency. In such systems, thermal management, no detectable outgassing and size of a component are key factors in ensuring the reliability of the application. Therefore, materials that effectively cope with heat and prevent contamination of surfaces, are essential.
Arceon's material ArCarb-HPS is a result of well-founded material know-how combined with fiber architecture and design expertise. ArCarb-HPS features near zero co-efficient of thermal expansion along with high specific strength and no detectable outgassing/particle release. Its unique set of characteristics allow us to provide robust and unique solutions. It is proven to be valuable when used in processes such as: Lithography, Laser, Calibration, Opto-mechanical, Medical and Analysing equipment where precision and reliability are vital while at the same time it offers wear resistance, security, and peace of mind.
You can find out more about ArCarb-HPS here: https://arceon.nl/arcarb-hps/ 
Currently, ArCarb-HPS is amongst the material variants to be implemented on International Space Station (ISS) as a part of the European Space Agency (ESA) and French Space Agency's (CNES) "Euro material Ageing" project. The project aims to study the ageing of ArCarb-HPS in Low Earth Orbit environment on Europe's newest Bartolomeo platform. For more information please visit:  https://arceon.nl/esa-project/
Arceon is the ideal partner in developing materials for the highest quality components with the appropriate characteristics, according to each industrial requirement. 
Molengraaffsingel 12, 2629 JD, Delft, The Netherlands
KVK: 73154296